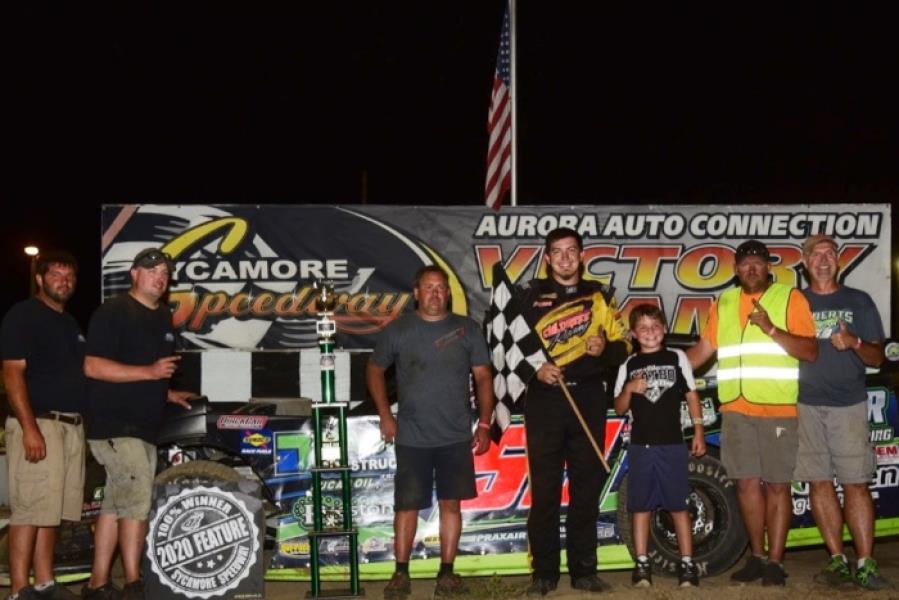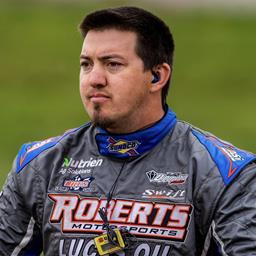 7/26/2020
Garrett Alberson
---
Alberson tops Unzicker for first win of the year at Sycamore Speedway, nets $4,000
Garrett Alberson notched his first win of the season on Saturday at Sycamore Speedway in Maple Park, Ill.
Aboard the Ken & Beth Roberts-owned No. 59 Bader Construction/ Capri College/ Black Diamond Chassis Late Model, Alberson led every lap en route to the $4,000 payday.
"I can't thank Ken and Beth Roberts enough for the opportunity they've given me," said Alberson. "Thanks to this this team for all their hard work and all of our great sponsors for their continued support."
Garrett Alberson invaded Farmer City (Ill.) Raceway on Friday night to take part in the 10th Annual Jr. Kimler Memorial. In a field of 18 cars, Alberson followed up the 11th fastest time in his qualifying group with a fifth-place finish in his heat. Starting the $3,000-to-win A-Main in ninth, Garrett marched forward three spots to place sixth.
The following night at Sycamore Speedway, Garrett earned the pole position for the A-Main via preliminary events. Leading flag-to-flag, Alberson soared to his first win of the season over Ryan Unzicker, Jeremiah Hurst, Taylor Scheffler, and Rich Bell. He earned a $4,000 payday for the triumph.
On Sunday afternoon Alberson stopped at the Bullring at RICo Fairgrounds (East Moline, Ill.) piloting the Subzero Motorsports No. 140 Modified. After charging forward four spots in his heat race to place fourth, Mother Nature wiped out the A-Main before the 20-lapper was able to get underway.
Back to News